| | |
| --- | --- |
| Posted by annette on July 31, 2012 at 10:30 PM | |
Universal Mama artisans have decided to move our online presents to a new website. Each vendor has a link to their store, etsy and their blog, which will make it easy for you to find them.
Universal Mama is moving to Etsy!
Welcome to Universal Mama's new home on the web! Since many of our customers are on Etsy, we've decided to move our stockings there as well. Here's how things will work:
* As usual, each month will have a different theme. Starting the first day of the month, our themed items will go live. There won't be any set time; you'll just start to see things popping up throughout the day.
* We'll be stocking new items all month long. They're easy to find--just click on the Shop tab at the top of the page, and you'll find our shops and listings all collected on one page.
* You can also do an Etsy search for "universal mama team."
August Scavenger Hunt
To help our customers get used to looking for us on Etsy, Universal Mama is hosting a scavenger hunt! Click on our listings, and find ten with this image in the listing: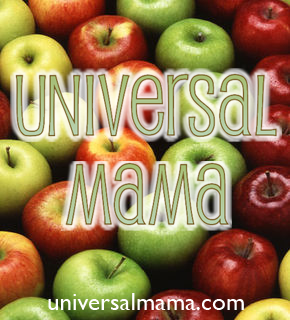 Send us an email at universalmamaATymailDOTcom with the links to the ten listings, by midnight Pacific Time on August 3. All correct entries will be entered into a random drawing for a $20 gift certificate to any Universal Mama vendor. The winner will be announced on this blog during the week of August 6.
Thanks for your support over the past eight years!
About Universal Mama
Universal Mama was established in 2004 by a group of artisans with a focus on beautifully crafted items for children. Today, our offerings still include toys, dolls, and cloth diapers, but have expanded to include products for the entire family. Our spirit of providing inspired handmade items and top-notch customer service remains the same.